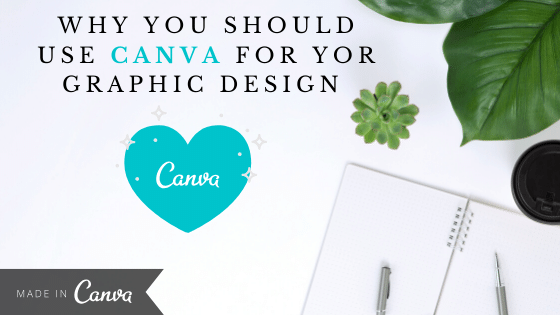 As an entrepreneur with a brand, you continuously require marketing material with your brand in full display. Marketing material includes:
Blog banner
Social media templates/images
Newsletter
Letterhead
labels
Posters
Logo
Presentation templates
Flyers
Business cards
Brochures
Invitation
Infographics
And more…..
You could pay a graphic designer to design these items for you. However, when starting off or having a small business this could be costly.
You can try doing it yourself using Adobe Photoshop which is probably the most popular graphic design tool on the market. However, there is not only a cost associated with Adobe Photoshop but a steep learning curve.
Nevertheless, there is a cost-effective solution on the market that is easy to use which I believe every entrepreneur should take advantage of. This tool is called Canva (www.Canva.com).
WHAT IS CANVA?
Canva is an online graphic design platform that allows you to create images and designs for online and print marketing. With a rich collection of over a million graphics and photographs, Canva has changed the face of graphic design by bringing all the required design tools together in one place.
The beauty in all this is that anyone and everyone can design on Canva. You don't have to be a graphics designer or digital marketer before you use Canva. Asides the fact that it's mostly free, the following facts highlight why you should use Canva for your graphic design.
IT IS EASY TO USE
Do you need a design? Then you can use Canva! You don't need an artistic ability or background in graphic design to be able to use Canva. It has different templates and layouts for you to work with and come up with any design of your choice. All you need do is swap images, change texts, fonts and sizes if you so wish and voila! You have a design.
You will still find it easy to use if you choose to create your own template or design rather than work with a pre-customized version. Canva has ALL the tools you need to create a new design or modify an existing one. Using the drag-and-drop tool, you can select images from the site or upload yours. You can also use Canva grids to divide your image into smaller sections.
IT IS PRO-BUSINESS
Whether you're a freelance graphic designer, budding entrepreneur or small business owner, you will find Canva to be good for business. It has a platform Canva Pro that allows professional designers to create custom templates for business purposes.
For a freelance graphics designer, most businesses now operate online and are in a constant need for graphics. Canva Pro allows you to create beautiful designs with a Brand Kit and templates. With these, your clients can have branded graphics to work with daily. Plus, the fact that Canva Pro is collaborative will allow you more time designing and less time copy editing as your team members and clients can make urgent and minor revisions themselves instead of sending designs back and forth for corrections.
As an entrepreneur or business owner, you can create design templates that everyone in the organization can make use of for team pitches and client presentations. This will increase your professionalism, the quality of the services you offer, impress your clients and of course increase your client base as well from referrals. At the end of the day, it will also free you up to focus on running the core part of your business.
IT IS FLEXIBLE
Canva is not restricted to specialized graphic designs alone or professional purposes. You can always tweak it as you deem fit as long as you need graphics or designs to achieve a goal. You can create images for Facebook, Instagram, Twitter and LinkedIn with it. You can also create Kindle Cover designs, Infographics, Blog Graphics, Custom Images and much more. Whatever design you need, you can have it with Canva.
I use Canva to create my logo and continue to use their service for all my branded images which I use on my blog and social media posts. Canva is a free a toll however after I started using it I quickly switched to the Pro version which was only about $205.00/year Canadian which is inexpensive in my opinion.
Go check out Canva and try it for free.